Ever try to reach a prospect and just get radio silence? Constantly trying to call or email those ideal customers, but never hearing back? That's because in today's over-emailed, over-stimulated, overwhelmingly social-driven customers' world, old-school outreach processes are falling flat.
Using the same old methods to pursue modern leads is an exercise in futility.
We know it's no surprise to you that potential ideal customers are becoming harder to reach, simply because there's more information and more stimuli for prospects to sort through than at any other point in the history of the Earth.
Take email alone: In 2015, the number of emails sent and received per day total over 205 billion. This figure is expected to grow at an average annual rate of 3% over the next four years, reaching over 246 billion by the end of 2019.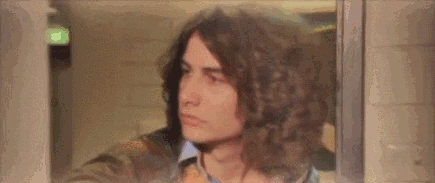 Because of the gravity of this problem, you need to be more persistent and persuasive than ever before. The crew at Telenet and Ovation Sales Group did a study in just 2007 and found that it took 3.68 cold call attempts to reach a prospect…
Today, it takes 8.
And according to our friends over at Sirius Decisions, the average sales rep only makes 2 attempts to contact a prospect. TWO! Keep in mind that their same study also found that the sales process has become 22% longer than years past. Do the math… it's not enough.
That's why the best sales reps adopt new technology like an oxygen tank, breathing life and effectiveness into traditional contact methods.
And while the outside perception may be that modern business moves quickly, the reality is actually that it moves quite slowly. You have to be able to cut through the noise to reach those ideal customers, or at least be organized and persistent enough to break through over time.
With more leads to manage than ever before, this is one giant leap for modern sales professionals. That's why we created our newest eBook, Houston, We Have a Sales Problem, to help you have more meaningful conversations with ideal customers.
---
---
First things first, you need have a regular sales cadence. The reason most sales reps give up on a deal is not because the lead is a bad fit or unwilling to buy. It's because they lack the patience and ability to follow up enough times to finally break through the prospect's stratosphere.
But this is much easier said than done. With so many leads to keep track of, you need a tool that can organize the process.
Sales platforms like Salesloft help you monitor exactly where your leads are in your sales cadence, how many times they've been contacted, and what should be said next. No need to sort through a CRM to find which leads need to be contacted that day — Salesloft compiles them for you, along with exactly what you should say to elicit a response.
Then, make sure you slip some calling tricks up your suit sleeve. Take phone calls for example — you shouldn't have to put down your mouse to pick up the phone. The right sales tools allow you to dial right from your browser. What's more, tools like Salesloft can customize the area code of the number sales reps are calling from to each individual prospect, as local calls are more likely to warrant an answer.
It can be disheartening to feel like you're moonwalking in your cadence, but sales is a game of inches. And a well-oiled cadence can be the determining factor behind the connection with ideal customers. Take each step as a unique opportunity to prospect with sincerity, add value to conversations, and connect with those ideal customers that will convert.
—
Download your copy of the eBook today to launch into greater detail on each of these issues, how deeply they impact a sales organization, and what using the right sales tools can do to solve them.