Next up on the Dreamforce 2016 stage is an exciting panel including Entrepreneur Mark Cuban, CEO of BroadbandTV Shahrzad Rafati, Founder and Chairman of Lowercase Capital, Christopher Sacca, and the world famous Will.i.am.
This year Dreamforce premiered a startup pitch competition, where three early-stage startups building on Salesforce App Cloud got a chance to pitch their company to the rockstar panel of judges. Per the rules of Dreampitch, each startup was allowed 3 minutes to convince the judges why their company deserves up to $150K from Salesforce Ventures and a spot in the Salesforce Incubator.
The first takeaway from this competition? Sales demands a genuine belief in yourself, your company and your product. And selling, in any setting, is merely a transference of that belief. Especially when you're selling to sharks.
Unfortunately for the first startup on deck, this was where the rep crashed and burned. Sure, statistics and background experience are important, but when you've got 3 minutes to take four strangers, and turn them into believers, investors, and eventually, advocates of your product, you need to appeal to them emotionally. Numbers and memorized quotes are not going to convince anyone — much less Mark Cuban — why they should believe in your product.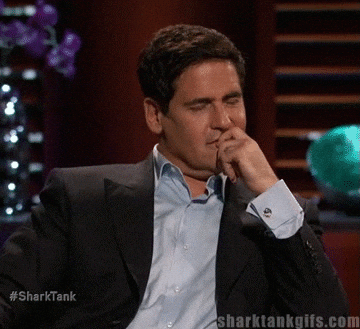 Imagine these sharks as your prospective investors, and you're sitting across the table from them, pitching your company. In the time between the ordering of the cocktails and the delivery of the entrees, you've got to make that deep connection and show the value you have the ability to provide to the market (and ultimately, them).
The same goes for your prospective customers. Think it's tough to win over investors? Customers today are even more cut throat. (See: Chris Sacca.) They've got an influx of technology vendors blowing by their desks every single day, so why should they buy yours?
The third startup on stage took this to heart, but in the end, still didn't transfer that belief quickly enough. The representative was clear and had chops, but he took a few tumbles when it comes to throwing out experience and statistics that meant nothing to these judges. And when all you've got is 4 minutes… you don't have time to pitch these kinds of Hail Mary throws.
That's why the second startup in front of the Dreampitch panel, Claire, was the most unified front in the competition. With a combination of clarity, personality, and an overall kick-ass product, they transferred their belief smoothly to the row of judges in the seamless way anyone should hope to pitch their product to any prospective, investor, prospect, or customer, alike.
Not only did they answer the judges' questions calmly and cooly, they also made their product seem accessible, entertaining, and relatable to everyone in the audience. Between poking fun at two members of the panel, to standing strong to tough questions from the other two, they showed a confident representation of their company and the direction they'd like to take it in the future.
"The best outlook to have regarding external customers is to believe in your offering as strongly as you believe in anything in your career.

Selling is the transference of your beliefs to another, and your sincere belief is what adds value to your market." -Kyle Porter
So take the experience of these three (brave) startups when you go forth in your ventures, and remember that, at our core as humans, we all want to connect on a personal level. By empowering your sales organizations to believe wholeheartedly in your product, you'll be one step closer to achieving that goal and growing your business.
What's your Dreampitch?